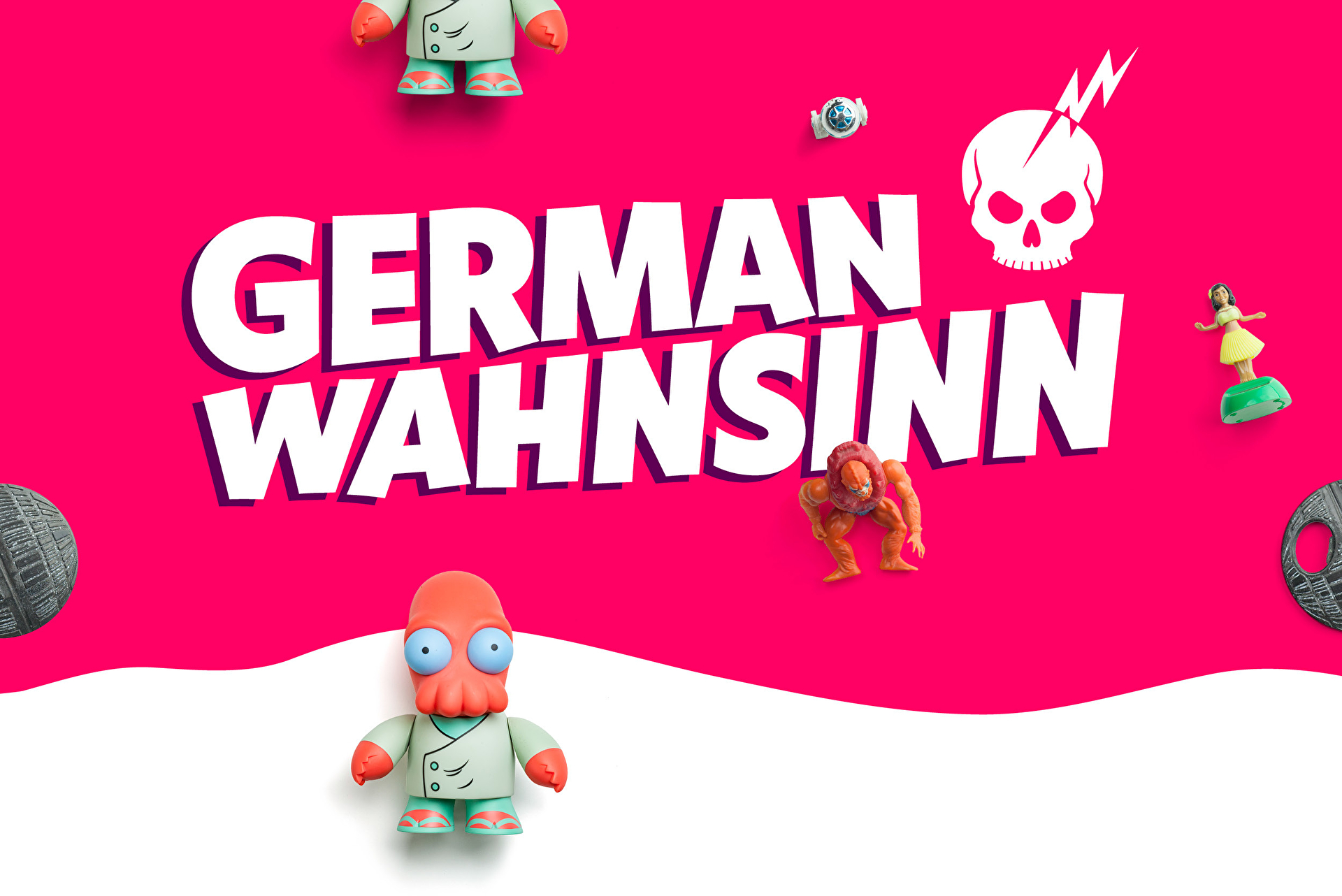 The music studio German Wahnsinn needed a re-branding. We were happy to help. Just by their name (Wahnsinn = craziness) you can tell that the guys and gals of German Wahnsinn are a little nerdier, weirder and yeah crazier than their competitors. But also genius at what they do. And that should reflect in their identity. A task that was a crazy lot of fun.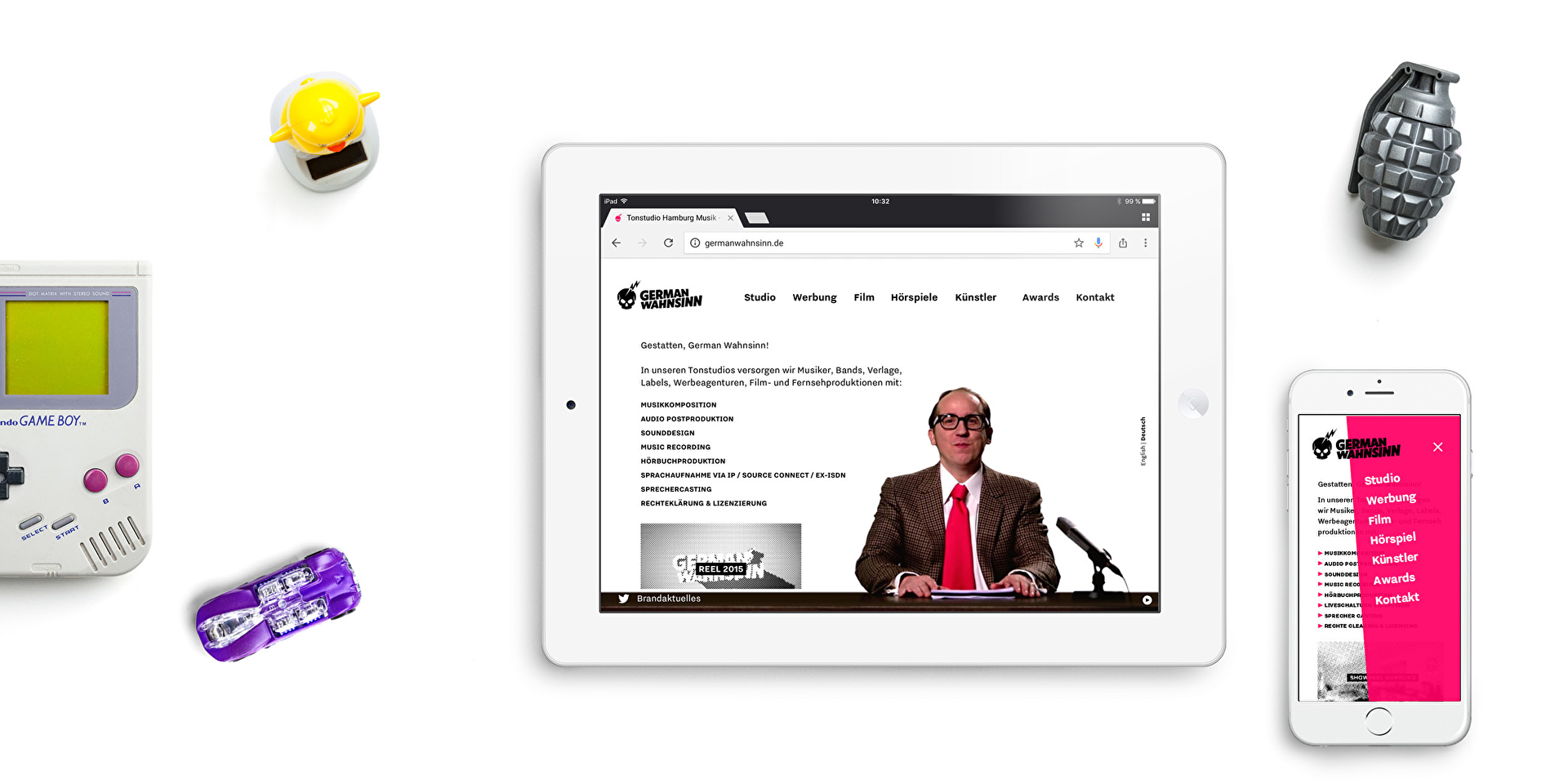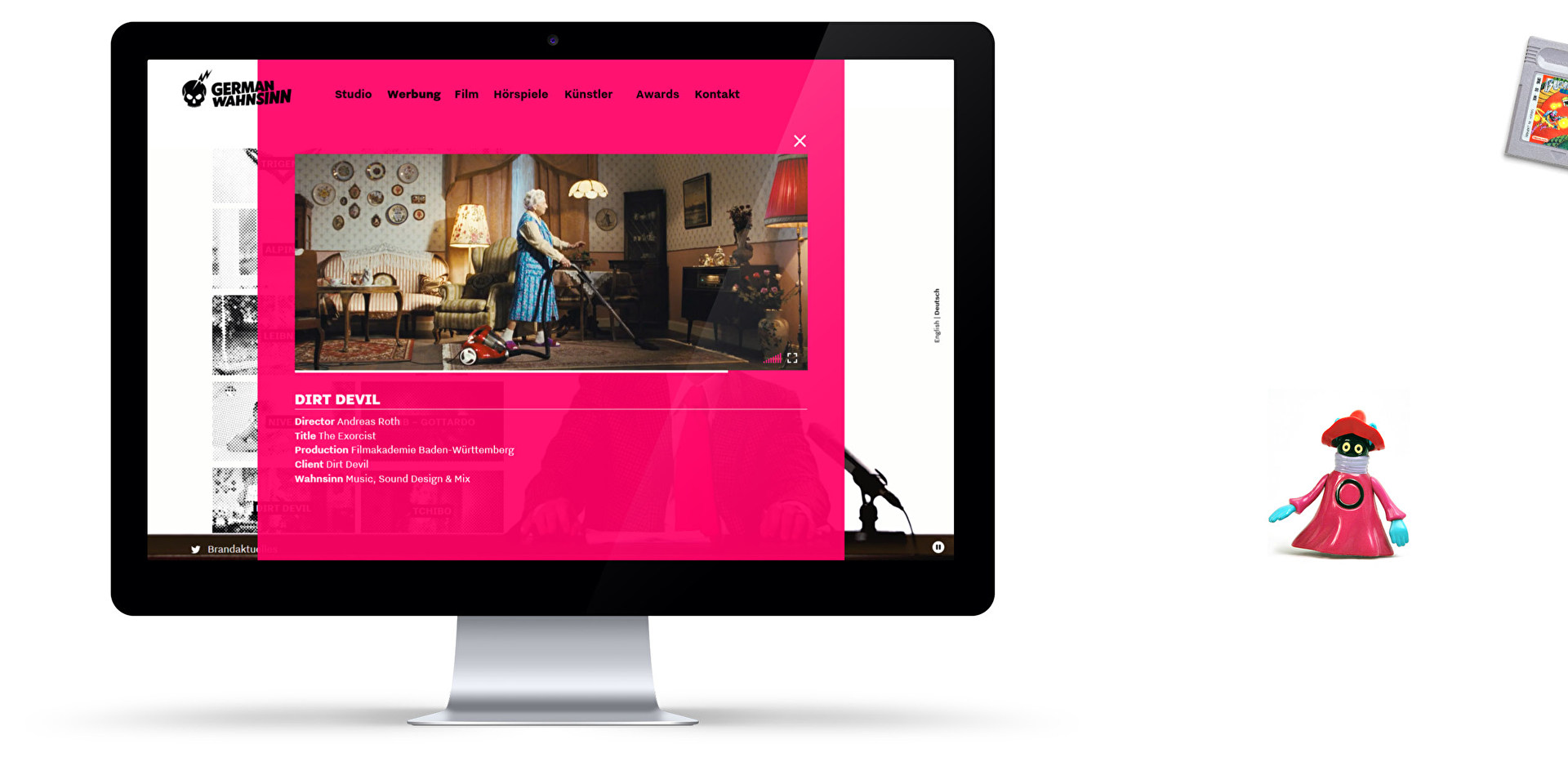 Looks good? We think so too. But the invisible part, the programming, that was especially developed for this project, is also worth mentioning. All of the videos on the site can be managed directly from within vimeo, no need for a cms – crazily convenient. The website is moderated by a newsreader. The necessary dash of crazyness in a site that is otherwise fit for business.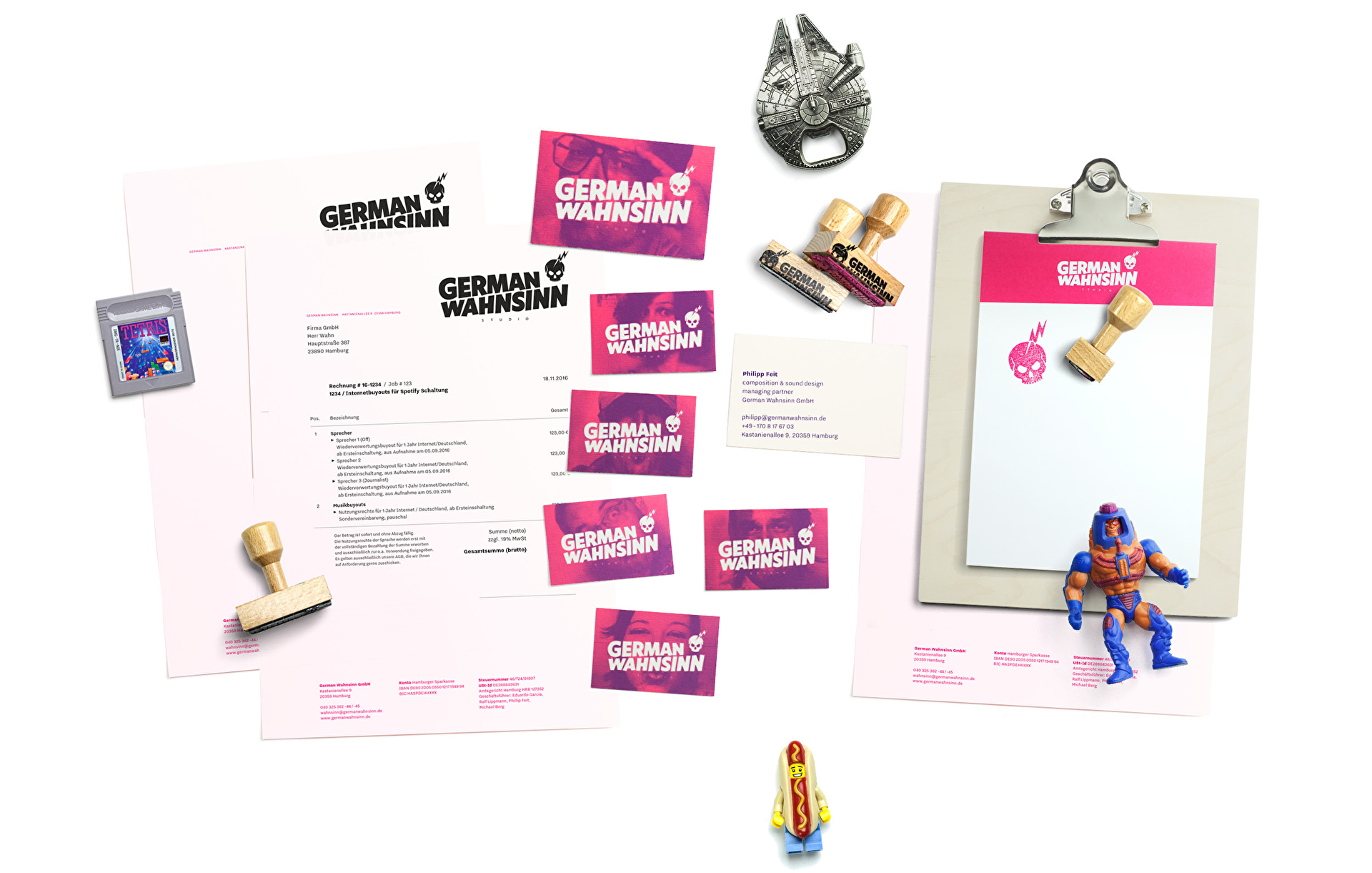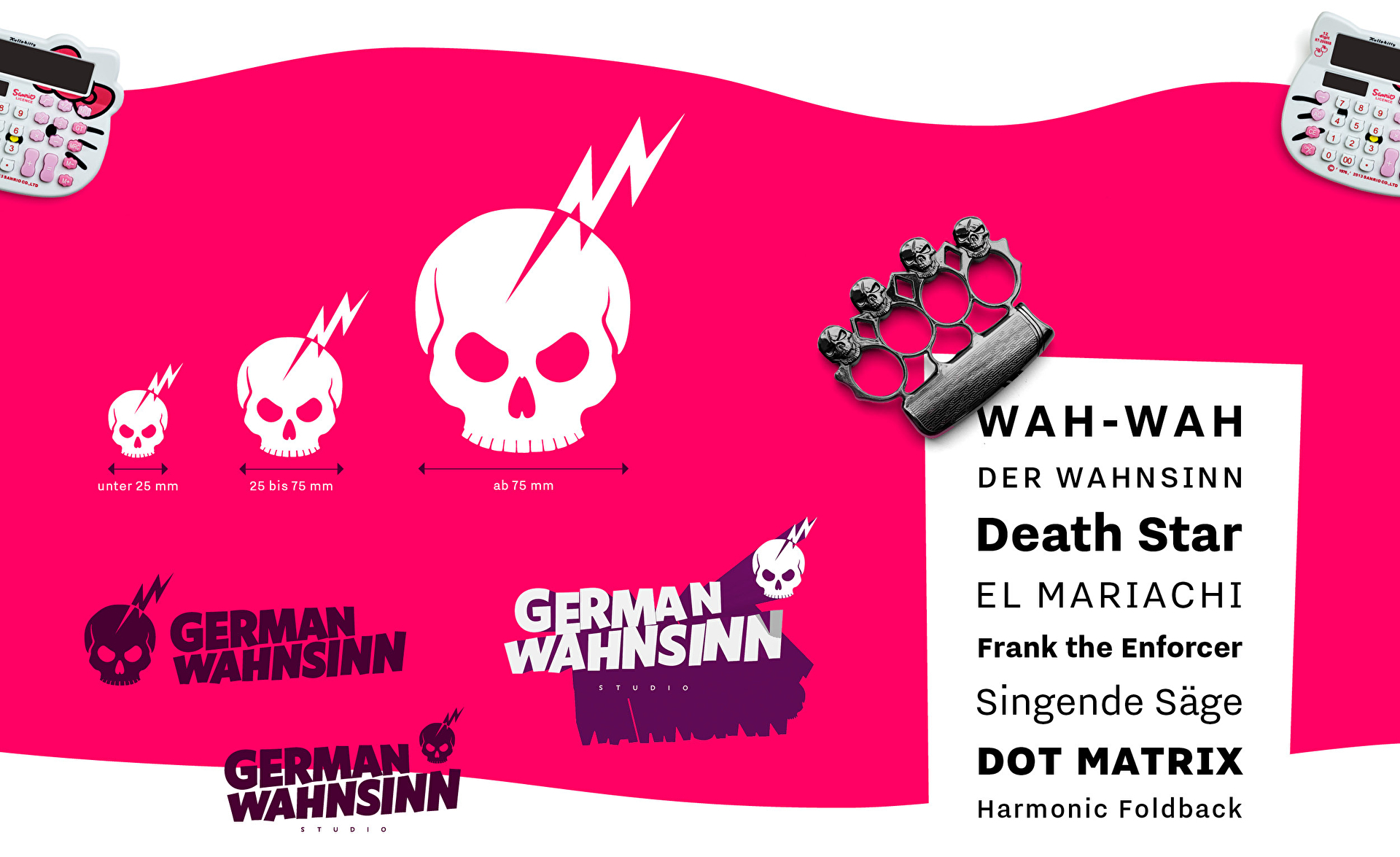 The logo skull comes in three optical sizes for different use cases: poster, normal and compact. Same with the skull in combination with the lettering, it comes in compact and detailed.

The corporate typeface is called Nitti Grotesk. Named after the mafioso Frank Nitti, originally from Angri, Italy. The city is really called Angri. Grotesque? Indeed!