posted on 2/7/2019
Easter Eggs of Dialektro
If you missed the quotes and allusions in Dialektro, you came to the right place. Let's see what could be found.
We start with American Gothic. Grant Wood's painting is probably one of the most quoted images in US pop culture and has become one of the most famous art memes on the Internet. We couldn't pass it by either. It was kind of a perfect match.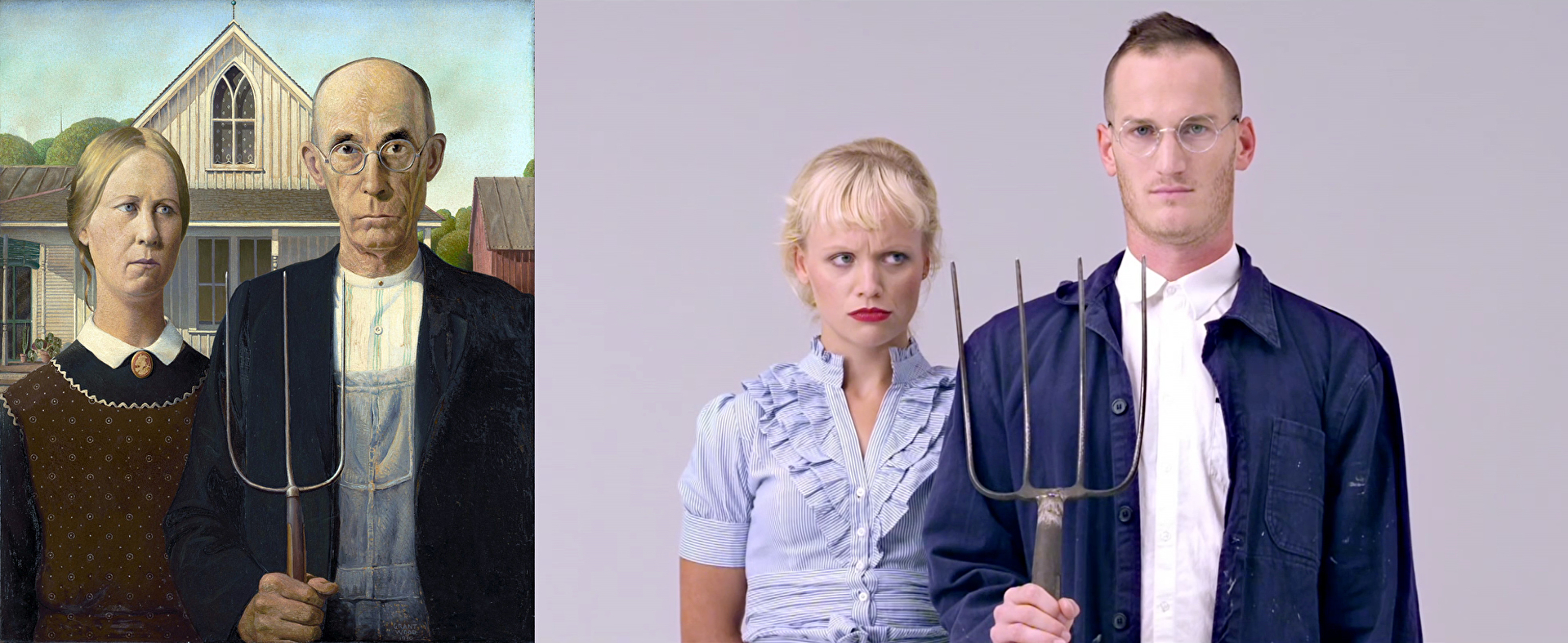 We continue with Michelangelo and the creation of Adam. The original can be found in the Sistine Chapel and it shows God himself in the process of bringing Adam to life. The LOrd is not in our repertoire, but a brofist in direct succession surely is.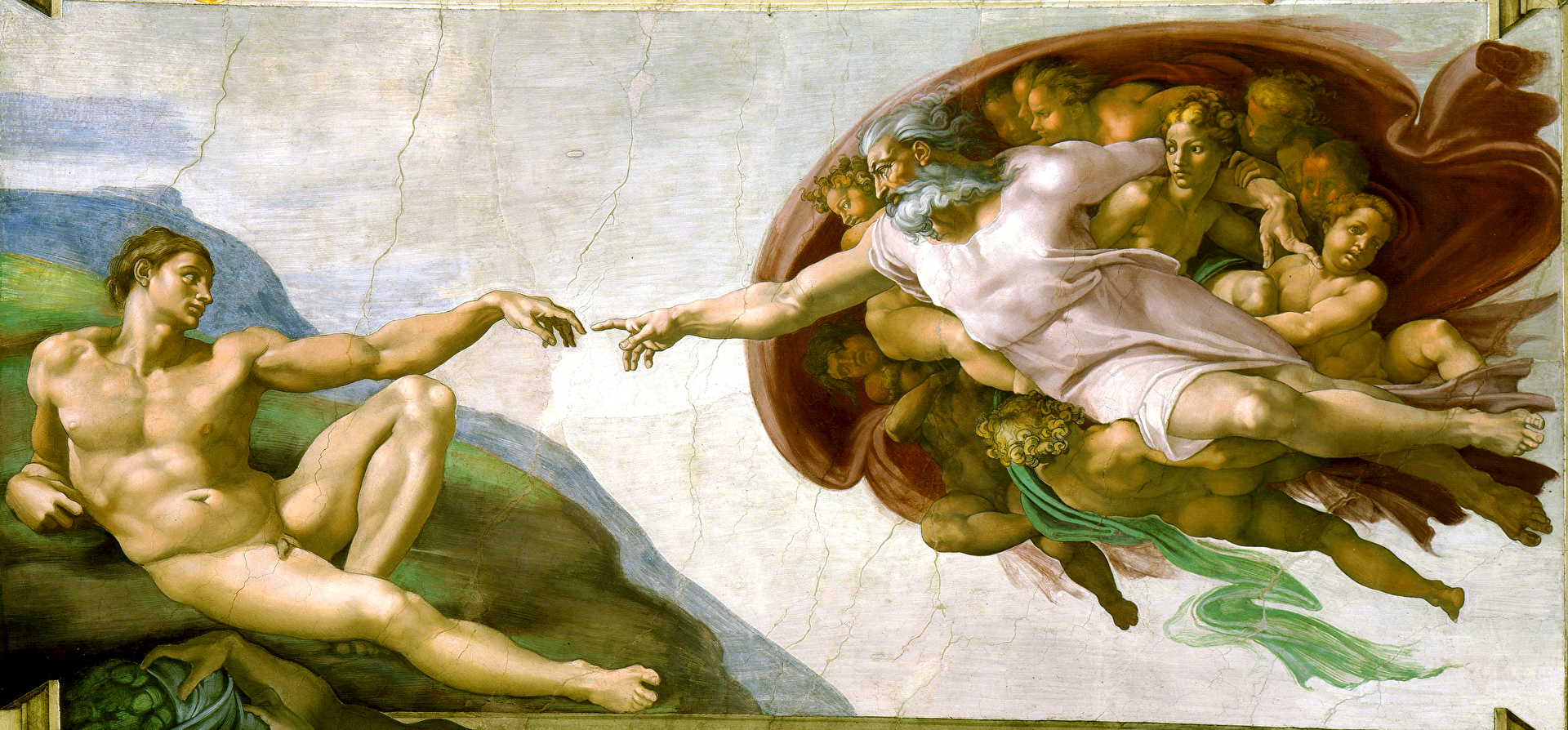 ---

If you want to be beautiful, you need a lot of oil, everybody knows that. That's why there's a similar scene in Hot Rod.

What would a boy group video be without a heroic walking passage? We used New Kids Turbo for this. With a little less explosions, but more fog!

And again New Kids Turbo. One reference was not enough for us. If you are fortunate enough to have a racing lawn mower on set, a burnout scene is mandatory.

If you make a boy group video without a mass dance scene, you haven't exhausted your full potential. So we lived out our choreographic dreams – with a few nods to Clerks 2.