SCEDAS is a leading provider of algorithm-based software that enables shipping companies to compete in a highly competitive market. It is a complex program and the team needed a way to communicate the ideas in a simple and accessible way. We could support them with a video.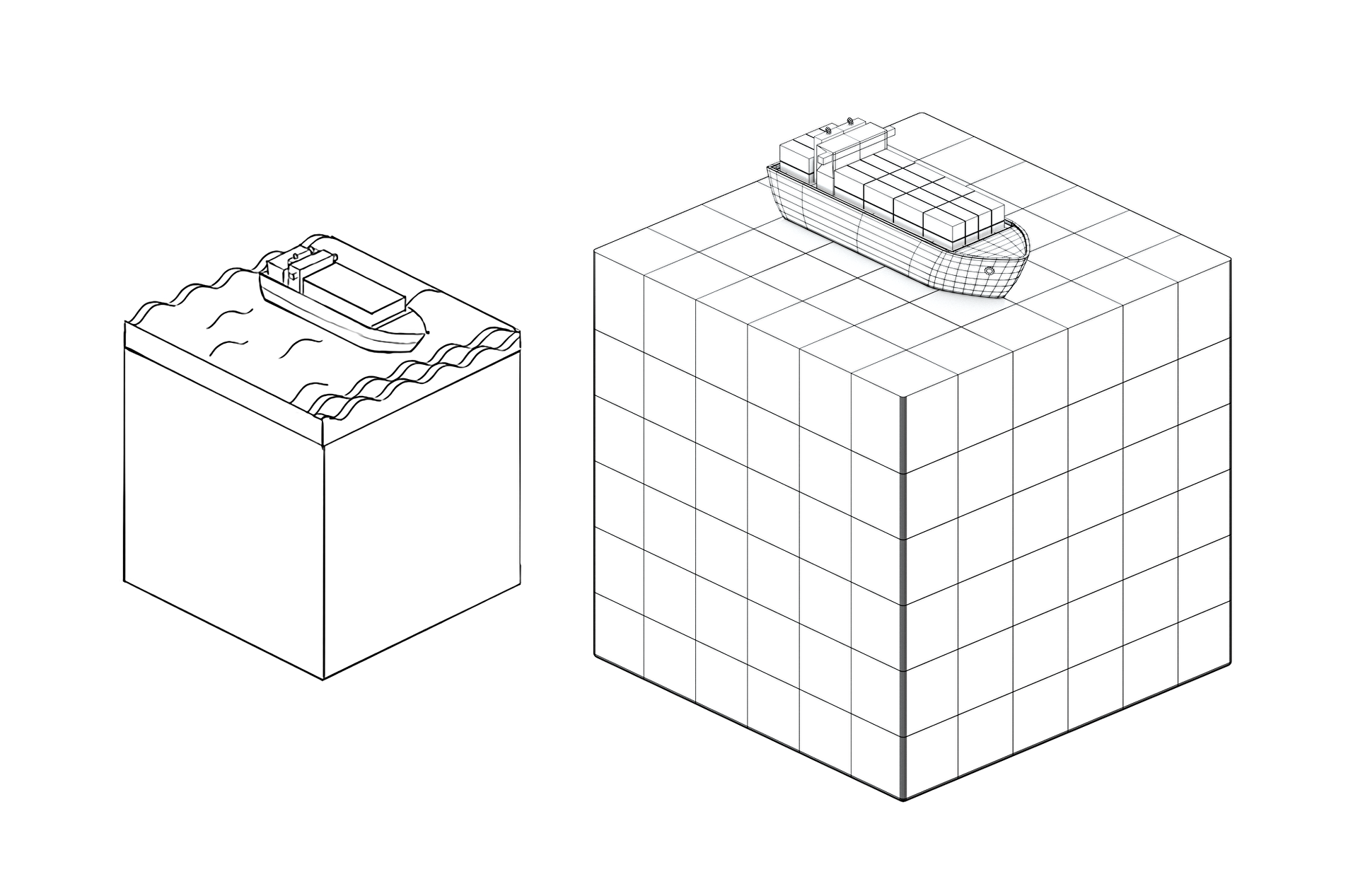 We kept the look of the video as simple as possible. The isometric perspective helps to keep the overview – 3D was the right technique for this.
We were supported by the talented illustrator Julia Beier.

We have used icons for the second explanation level. The icon set was specifically designed and drawn for this video.